Professor Tulasi Srinivas
Professor of Anthropology, Religion and Transnational Affairs, Institute for liberal Arts, Emerson College!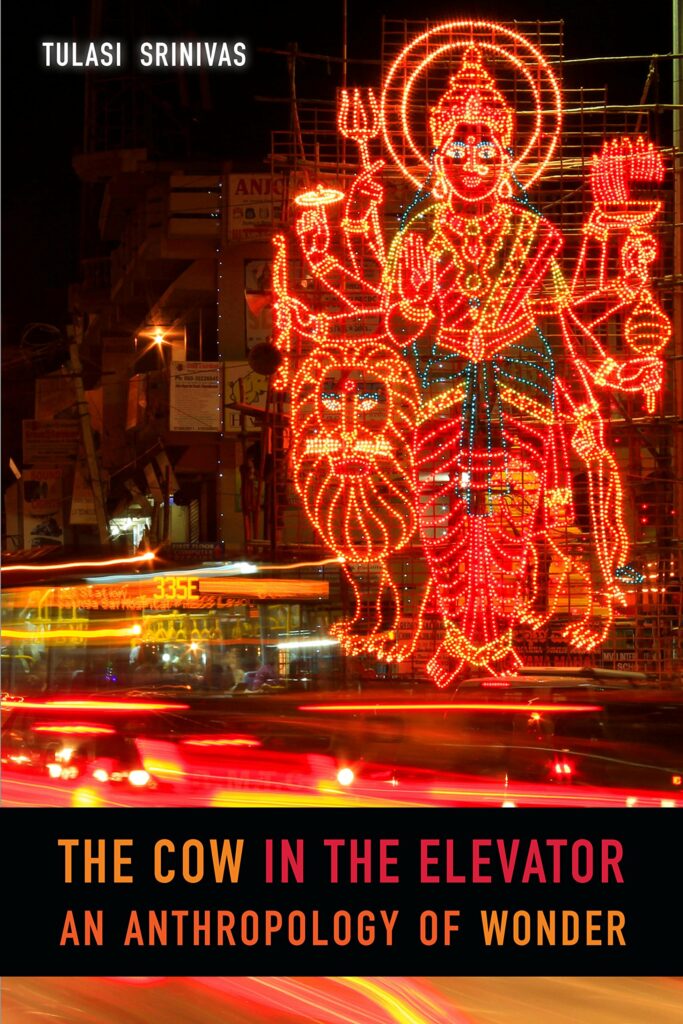 In The Cow in the Elevator Tulasi Srinivas explores a wonderful world where deities jump fences and priests ride in helicopters to present a joyful, imaginative, yet critical reading of modern religious life. Drawing on nearly two decades of fieldwork with priests, residents, and devotees, and her own experience of living in the high-tech city of Bangalore, Srinivas finds moments where ritual enmeshes with global modernity to create wonder—a feeling of amazement at being overcome by the unexpected and sublime. 
The Anthropology of Wonder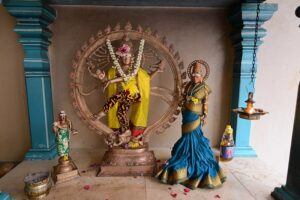 Hindus in India have had a helping hand – several in fact – when it comes to fighting deadly contagions like COVID-19: multi-armed goddesses co-opted
Read More »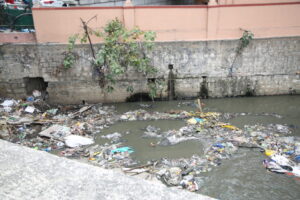 What If?What if you woke up one morning and the pristine, sacred river where you bathed your gods had turned into an oily, noxious-smelling sewer?
Read More »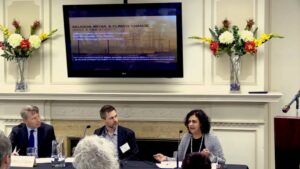 Journalist Ben Ehrenreich (The Nation) says the media isn't telling the right stories about climate change. Anthropologist and religious studies professor Tulasi Srinivas (Emerson College) argues that journalists and scientists
Read More »
Platea proident! Aute, rerum sociosqu numquam placerat, rerum molestias doloribus incidunt occaecati placeat, repellendus mus optio, totam cons.